Little Lambs Sponsors, Donors and Walkers came together and raised $11,616 and surpassed our $10,000 goal! On Sunday, May 22nd, 2022 at the Walking for Dreams event we received a $2,000 matching donation from the event organizers Paul and Holly Watzlavik! Thank you to each and everyone of you who helped us reach our goal!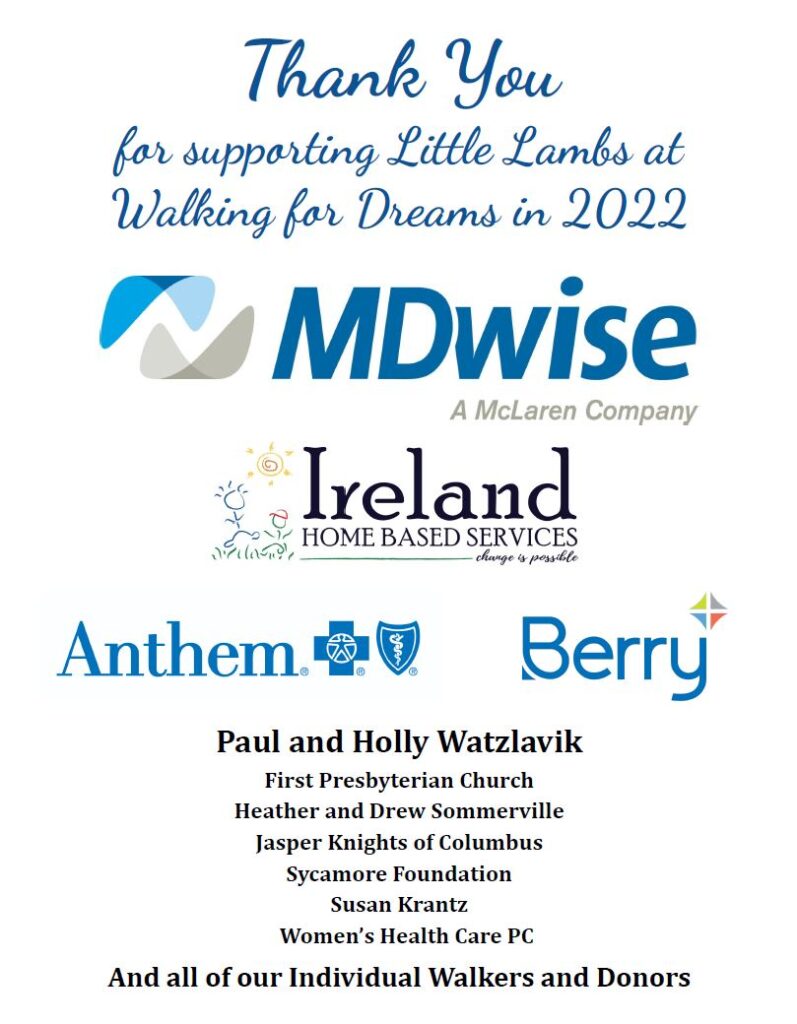 Walking for Dreams brings together 25 organizations as we each raise funds to support our missions to help the community. Click here to learn more about Walking for Dreams https://littlelambsevansville.com/support/walkingfordreams/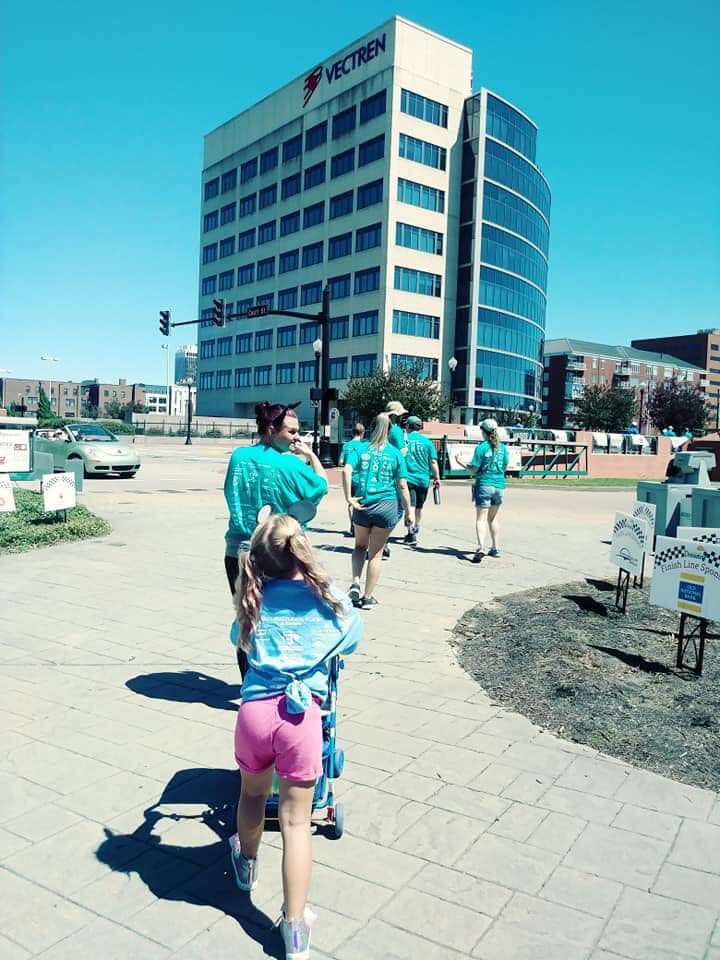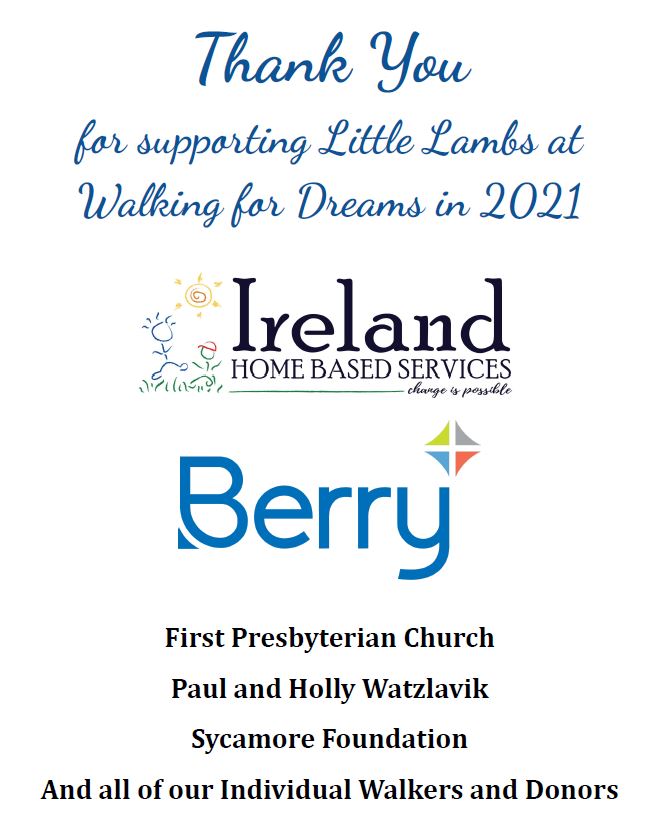 On Sunday, August 16th, 2020 Little Lambs of Evansville walked virtually, in person, and in our own neighborhoods with more than 20 local non-profit organizations and their supporters for the Walking for Dreams Event.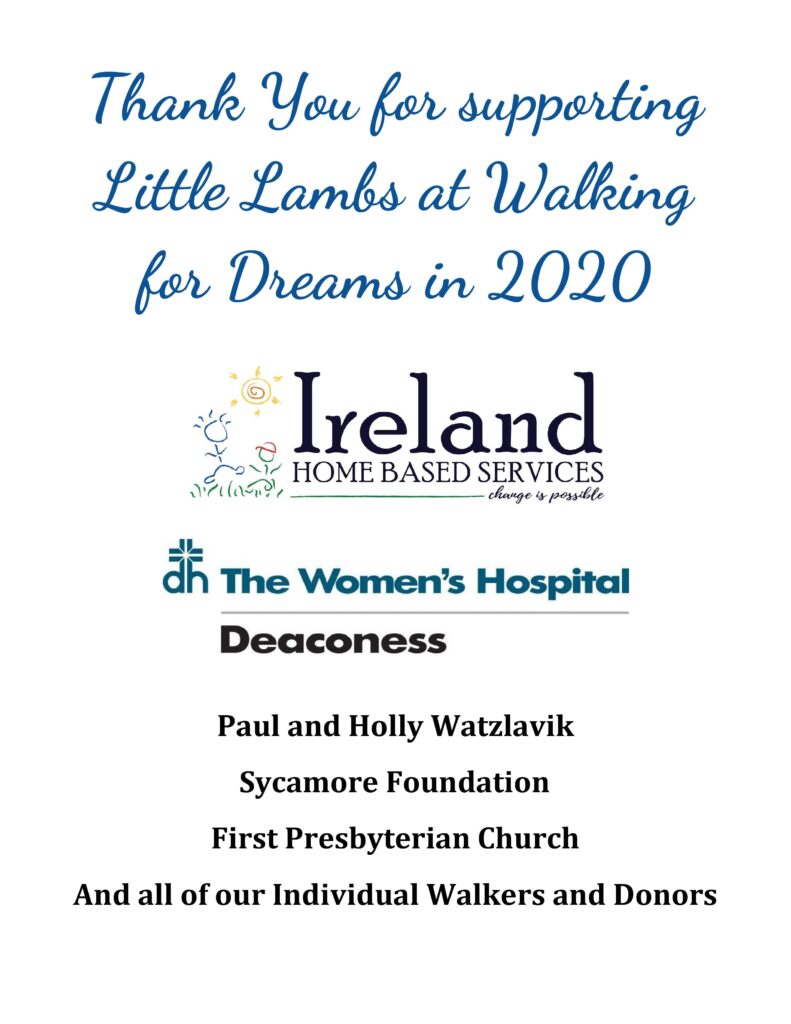 To learn more about Walking for Dreams visit their website https://www.walkingfordreams.org/.