On May 23, 2021 we will be Walking for Dreams again!
Please join us!
Walk in person or virtually
Bring your family! Bring a friend! Bring your pets!
Provide a donation to support the Little Lambs team
Become a Sponsor and receive advertisement at the event and at Little Lambs
Our WFD Goal is $5,000! If we reach this goal a benefactor will match us 20% – totaling $6,000 to stock the Little Lambs store! That would pay for more than 100 car seats to families in need!
Visit our support page to make a difference!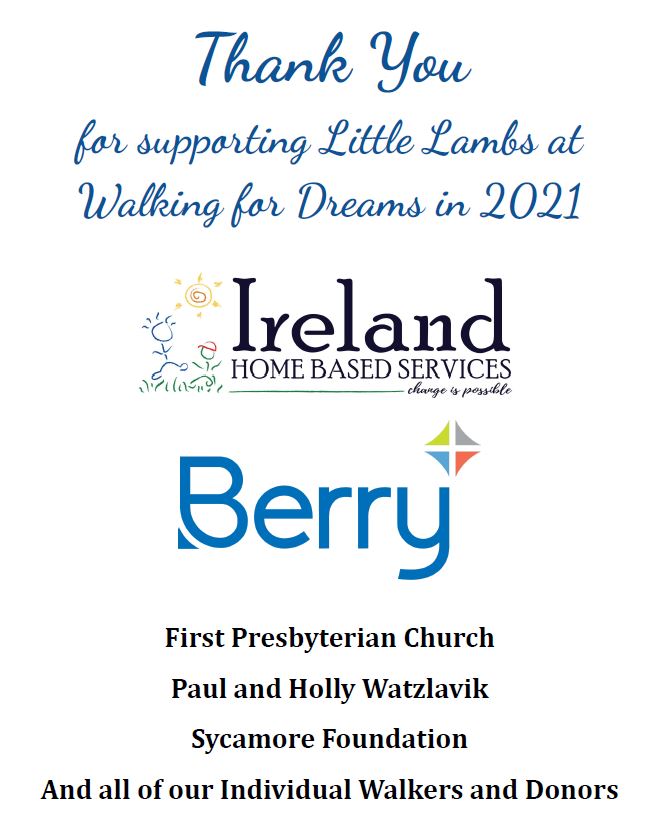 On Sunday, August 16th, 2020 Little Lambs of Evansville walked virtually, in person, and in our own neighborhoods with more than 20 local non-profit organizations and their supporters for the Walking for Dreams Event.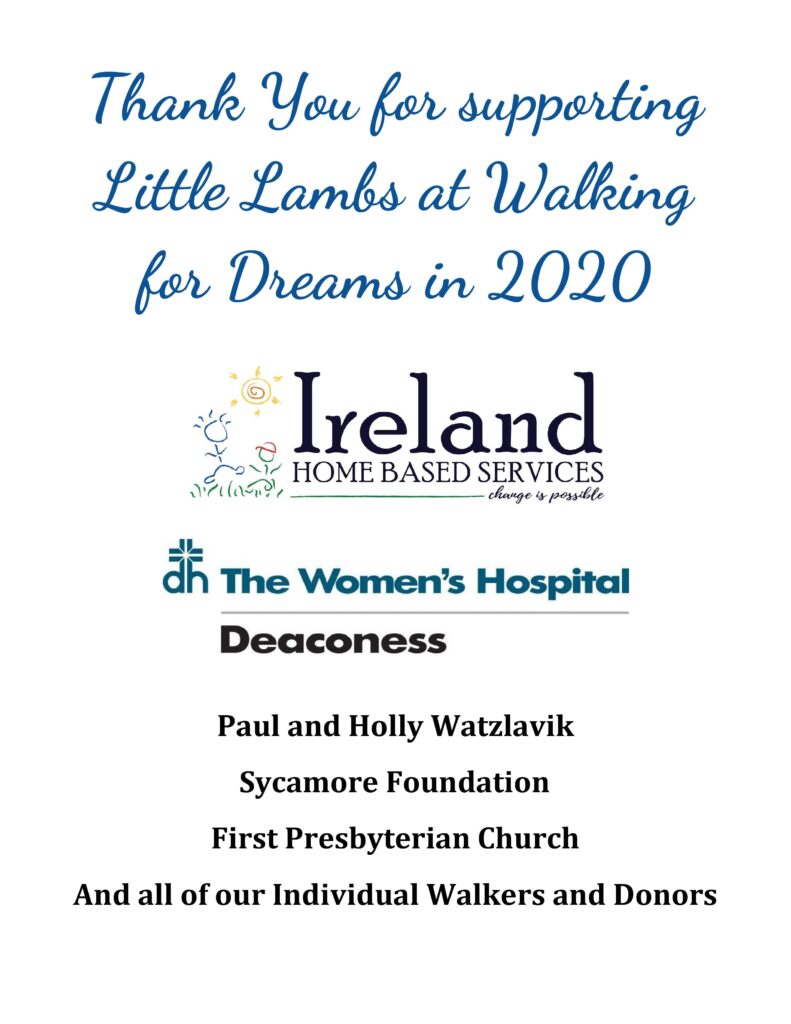 To learn more about Walking for Dreams visit their website https://www.walkingfordreams.org/.