Little Lambs will be closed Saturday, May 27th due to Memorial Weekend.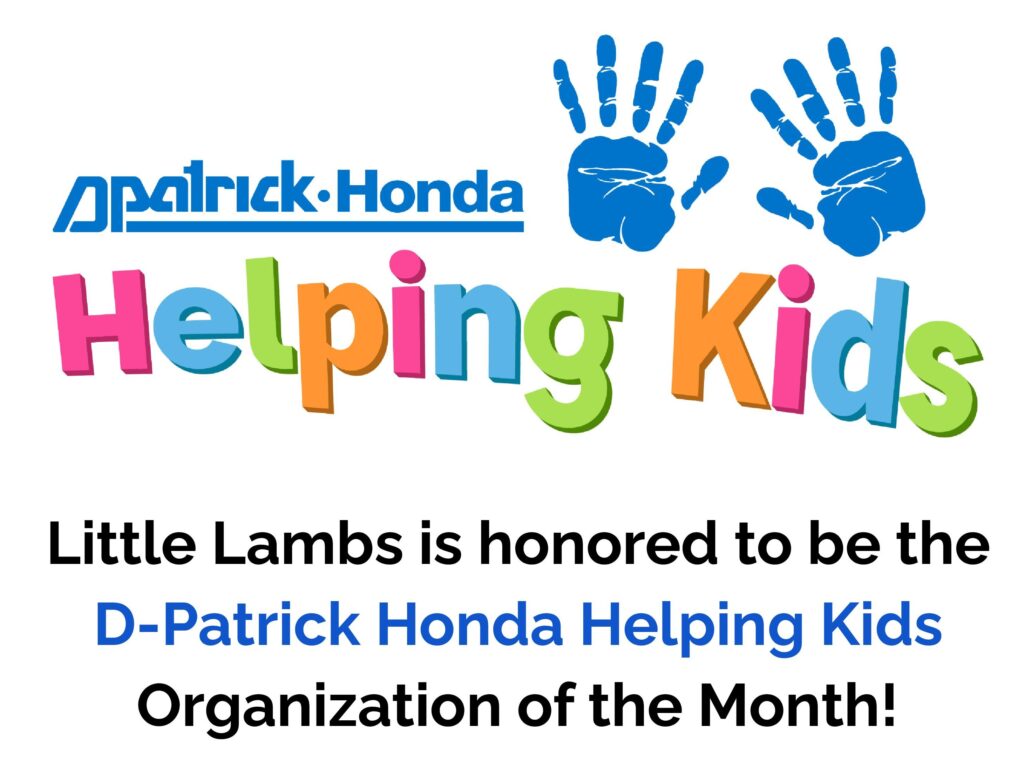 Visit their Evansville Honda Car Dealership
online at www.dpathonda.com.
About Little Lambs
Our History
Since 1995 Little Lambs has helped safeguard the health and well-being of our youngest and most vulnerable citizens. Little Lambs has accomplished this indirectly, but effectively, by creating alliances with professional organizations that provide pre-natal and pediatric care, behavioral services, nutrition, drug and alcohol education and rehabilitation, and more. When parents obtain services from partnering organizations, they are rewarded for positive acts on behalf of their children with vouchers that they can use to "purchase" baby and child items offered through the Little Lambs store. Located inside the First Presbyterian Church, downtown Evansville, the store carries car seats, pack n plays, strollers, safety gates, diapers, breastfeeding supplies, baby bottles, sippy cups, clothing, and more. Little Lambs is a Child Passenger Safety Inspection Station and offers a Safe Sleep Program.
Little Lambs is a 501(c)(3) nonprofit organization.
Our Vision
Little Lambs believes that a critical ingredient in our community's ability to thrive and grow is a culture in which every infant is guaranteed the opportunity to grow up in a safe and healthy environment.
Our Mission
We encourage healthy parenting acts that will increase the physical and mental development, health and safety of infants and children.
Learn about Little Lambs' history and mission

: