↑ Use the Donate button to give securely online!
We invite you to support Little Lambs by making an online donation by clicking the donate button above.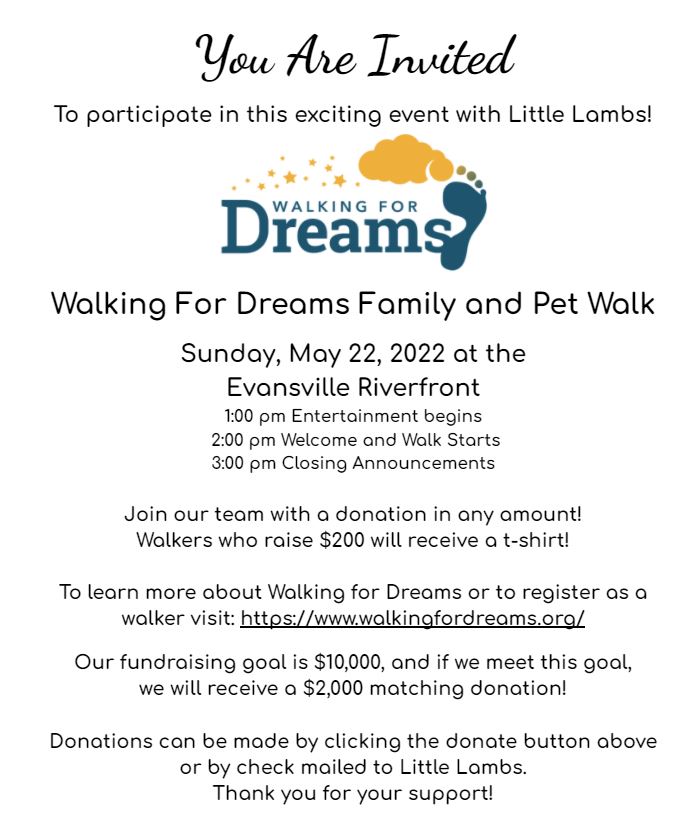 Your generous donation helps Little Lambs provide support and encouragement for parents in our community who are working hard to raise safe and healthy children.