↑ Use the Donate button to give securely online!
We invite you to support our incentive program and be a part of our fundraiser this year, which combines our annual fashion show and 25th year of Little Lambs. This is the original children's fashion in Evansville and our supporters look forward to this event every year! It is the perfect platform to highlight children – our precious gems – and bring awareness to the needs of families in our community.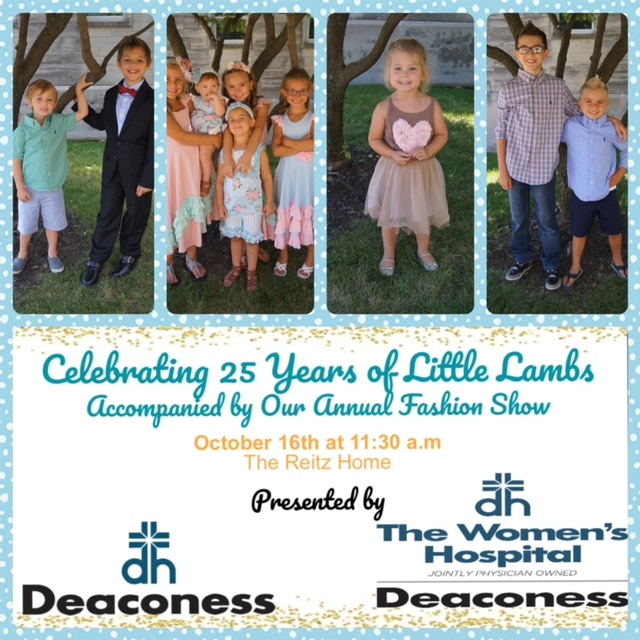 Your generous donation helps Little Lambs provide support and encouragement for parents in our community who are working hard to raise safe and healthy children.